Hydraulic Hose
Industrial Hose and Fittings
Belts and Pulley
Chain and Sprocket
Bearings and Seals
Maintenance Products

F. B. Harris Corp.
190 Locust Street
Lynn, MA 01904
CALL: 800.800.8979
MA: 781.592.6270
Fax: 781.599.6160
[sales@fbharris.com]





Bearings & Seals
At F.B. Harris we set our standard nearly a century ago in providing exceptional customer service and technical expertise whether we were operating as a millwright house or selling ball bearings and pump seals.

Over this time, we developed a reputation of making our customers our top priority.

We understand the importance of your equipment running smoothly. But when unexpected failures or breakdowns occur with a ball bearing, shaft seal or pump seal, you need to know that you can rely upon F.B. Harris to service your needs, at a quality price.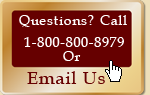 Our sales staff is not only knowledgeable about all the products we carry, but is happy to assist you in solving your equipments' problem.


Ball Bearings
A brief overview of the manufacturer bearings and seals products we carry includes, but is not limited to the following:

ASB Bearings: We carry products from the largest manufacturer of general purpose bronze sleeve bearings in both inch and metric, in a variety of sizes, with excellent load-carrying capabilities with good anti-frictional properties.

FYH: We carry a broad range of mounted bearings or pillow blocks from small lightweight units to large heavy duty units to meet a wide range of industries and applications.
General Bearings: Choose from any size radial or tapered roller bearings suitable for heavy trucks, industrial equipment, office equipment and power tools, etc.
Harwal: A wide selection of shaft seals are available in both inch and metric sizes suited for: sealing against bore, high eccentricities, and anti-corrosive, in addition to other types of shaft seals.
SKF (formerly known as CR) Seals: High quality seals are available for the following applications: automotive seals (for engine, transmission, and suspension systems); axial shaft seals; radial shaft seals, static seals, and hydraulic seals, to name a few.
Quantum Seals: Mechanical face seals or rotary pump seals that interchange with most common pump manufacturers' seals.
Pump Seals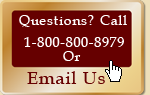 With so many choices available when selecting the right size and type of bearings for your application–from ball bearings to needle bearings or when you need a shaft or pump seal–you can rest assured that you will have the right solution the first time.

If you are in need of another equipment parts other than ball bearings, pump seals, or shaft seals, please visit our Line card Product page for more information about all the products we carry at F.B. Harris.


Hydraulic Hose | Industrial Hose and Fittings | Belts and Pulley's | Chain and Sprocket
Bearings and Seals | Maintenance Products | Distributor Site Map


Lynn, MA Website Design Development
F.B. Harris Corp. is a full line distributor of industrial hydraulic, hoses, fittings, belts, pulleys,
chains and sprockets throughout Massachusetts, New Hampshire, Connecticut,
Rhode Island, Vermont, Maine, NY, New York, New England and all of the USA