Hydraulic Hose
Industrial Hose and Fittings
Belts and Pulley
Chain and Sprocket
Bearings and Seals
Maintenance Products

F. B. Harris Corp.
190 Locust Street
Lynn, MA 01904
CALL: 800.800.8979
MA: 781.592.6270
Fax: 781.599.6160
[sales@fbharris.com]





Belts and Pulleys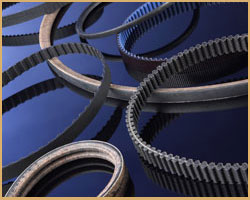 F.B. Harris is your source for finding the right part when you need it–from belts and pulleys to chains and sprockets–we carry a wide selection of inventory from leading manufacturers, such as Gates Corporation, that is certain to meet your needs.


V Belts
Do you require a banded v-belt for a high power transmission? Perhaps your application calls for a positive drive synchronous power transmission belt, or a round endless belt.

If you're not sure of what size or type of belt or pulley you need? Our experienced staff is available to help you figure it out. We offer interchanges for most competitive and OEM belt numbers.


Belt Pulley
At F.B. Harris, in addition to Gates belts, we carry the following manufacturer lines of v-belts and belt pulleys, many of which are available in both inch and metric sizes: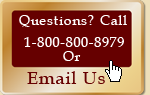 Gates: We carry the largest selection of belts and sheaves from Gates, which includes, but is not limited to the following:



Poly Chain ® GT® Carbon ™ Belt–new from Gates–is the world's only use of carbon fiber in a dynamic application providing exceptionally high power transmission strength, flexibility and durability in the most demanding high-torque applications.
Classical, Micro-V or V-ribbed belts are available in both heavy-duty, light-duty, and products for specialty drives.
PowerGrip® GT® 2 synchronous belts need for high-speed, high-horsepower drives and applications requiring accurate synchronization.
Polyflex® JB® High-Modulus Polyurethane V-belts are the industry's top choice for compact, high-speed drive applications providing maximum efficiency and service life.
Other manufacturers' products we carry include:
Bando: Complete line of transmission belts for industrial uses in all standard lengths and configurations, and automotive belts, timing and V-belts required for high performance engines.
Goodyear: V-belts available in a complete selection of sizes and types for all fractional horsepower motors such as light machinery, home appliances, shop equipment, etc. Eagle™, Falcon™ and other synchronous drive belts are also available.
Fenner: Polyurethane belting and composite and link belting provide for excellent durability, are able to withstand demanding conditions and exposure to industrial chemicals and solvents, and offer reduced drive vibration and system noise.
Hydraulic Hose | Industrial Hose and Fittings | Belts and Pulley's | Chain and Sprocket
Bearings and Seals | Maintenance Products | Distributor Site Map


Lynn, MA Website Design Development
F.B. Harris Corp. is a full line distributor of industrial hydraulic, hoses, fittings, belts, pulleys,
chains and sprockets throughout Massachusetts, New Hampshire, Connecticut,
Rhode Island, Vermont, Maine, NY, New York, New England and all of the USA