Hydraulic Hose
Industrial Hose and Fittings
Belts and Pulleys
Chain and Sprocket
Bearings and Seals
Maintenance Products

F. B. Harris Corp.
190 Locust Street
Lynn, MA 01904
CALL: 800.800.8979
MA: 781.592.6270
Fax: 781.599.6160
[sales@fbharris.com]





Hydraulic Hose & Fittings Sitemap
Industrial Hose, Home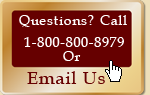 F.B. Harris Corp. (Lynn, MA) is a full line industrial distributor of Hydraulic and Industrial Hose, Industrial Hose and Fittings, Belts and Pulleys, and Chains and Sprockets. We also carry many other products such as lubricants, cleaning agents, and anaerobics. Call us TOLL FREE at: 1.800.800.8979

About F.B. Harris
F.B. Harris Corp. has been serving the industrial market in Massachusetts, and New England, for nearly 100 years. It originated as a millwright house serving the then thriving shoe and tanning industries in the North Shore area.

Bearings and Seals
When unexpected failures or breakdowns occur with a ball bearing, shaft seal or pump seal, you need to know that you can rely upon F.B. Harris to service your needs, at a quality price.

Belts and Pulleys
We carry a wide selection of inventory from leading manufacturers, such as Gates Corporation, that is certain to meet your needs.

Chains and Sprockets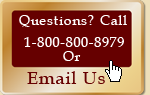 At F.B. Harris, we carry a wide selection of chain and sprockets from a variety of leading manufacturers suitable for diverse transmission applications.

Contact F.B. Harris
Contact F.B. Harris and get directions to our location.

Hose Services
F.B. Harris offers: Industrial and Hydraulic hose fittings, pneumatic tubing and fittings, v-belts and sheaves, timing belts and pulleys, roller chain and sprockets, bearings and seals, maintenance supplies, and MORE.

Hydraulic Hose
Customers can depend on us for carrying a wide selection of hydraulic hose and hydraulic hose fittings and adapters

Industrial Hose and Fittings
top quality industrial hoses and industrial hose fittings from leading manufacturers, such as Gates, Kuriyama, Goodyear, Holmbury, PT Couplings, Coilhose Pneumatics, and Ideal and Tridon Clamps, to name a few.

Linecard of Services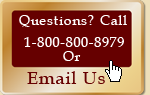 For nearly 100 years, F.B. Harris has been servicing customers throughout New England as a distributor for a wide range of manufacturers.

Maintenance Products
We carry a large inventory of maintenance products guaranteed to suit your needs.


Hydraulic Hose | Industrial Hose and Fittings | Belts and Pulley's | Chain and Sprocket
Bearings and Seals | Maintenance Products | Distributor Site Map


Lynn, MA Website Design Development
F.B. Harris Corp. is a full line distributor of industrial hydraulic, hoses, fittings, belts, pulleys,
chains and sprockets throughout Massachusetts, New Hampshire, Connecticut,
Rhode Island, Vermont, Maine, NY, New York, New England and all of the USA