Hydraulic Hose
Industrial Hose and Fittings
Belts and Pulleys
Chain and Sprocket
Bearings and Seals
Maintenance Products

F. B. Harris Corp.
190 Locust Street
Lynn, MA 01904
CALL: 800.800.8979
MA: 781.592.6270
Fax: 781.599.6160
[sales@fbharris.com]





Industrial Hose & Fittings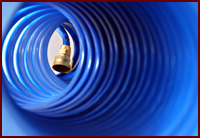 F.B. Harris never compromise on its mission of providing prompt delivery and reliable technical service to its customers. And is considered a reliable resource in providing access to top quality industrial hoses and industrial hose fittings from leading manufacturers, such as Gates, Kuriyama, Goodyear, Holmbury, PT Couplings, Coilhose Pneumatics, and Ideal and Tridon Clamps, to name a few.

Our knowledge staff is on hand to assist you in selecting an industrial hose that meets the demands of safety, efficiency and cost-effective applications, and also offer made-to-order industrial hose assemblies while you wait.

We offer industrial hose products that serve a variety of applications, to include but not limited to the following:

Gates Corporation: We offer a large selection of products from Gates which includes GP to 2', and suction and discharge to 8', in addition to:

Mustang and Stallion® which is recommended particularly for those transfer applications involving highly corrosive materials, such as acid chemicals.
Super-Vac which is recommended for multipurpose applications where a lightweight, flexible hose in long lengths is required such as those used for petroleum transfer and dispensing.
Brew Master® best suited for beer and ale breweries, or water-based products requiring FDA sanitary hose.

Kuriyama of America, Inc.

Tigerflex ™ PVC Suction and discharge hose suited for water, light chemicals and pumping available in lay flat, high pressure and high temperature styles.
PVC and Polyurethane Air and General Purpose hose that is lightweight, tough and flexible suited for a wide range of industrial and construction applications.

Goodyear®

Horizon™ and Wingfoot ™ —economical and durable GP air and water hoses.
Con-Ag a GP water suction and discharge hose for medium to heavy-duty industrial and construction applications.
Neptune ™ and Gauntlet ™ pressure washer hoses, available in bulk or custom made assemblies.
Industrial Hose Fittings
In addition to those manufacturers noted above, we also offer industrial hose fittings available in both inch and metric sizes from Campbell Fittings, PT Couplings, Brasscraft, and other manufacturers, in addition to the following:

Dixon Valve and Coupling: Brass, nylon and polypro industrial fitting and adapters; and steel adapters, valves and quick couplers.
Holmbury: HPA series coupling line of hydraulic quick disconnects for high pressure pumps, cylinders, and other industrial applications.
Oetiker: A variety of ear type hose clamps that adapt to the expansion and contraction of industrial hose affected by thermodynamics or aging.
Reelcraft: A wide range of hose reels used for many applications to include stainless steel reels for low/medium pressure applications to rugged and durable large frame hose reels.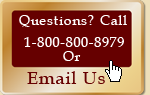 Given this range of represented manufacturers, we are readily able to assist our customers with all their unique industrial hose and fittings requirements. So consider F.B. Harris as your primary industrial hose and industrial fitting source where you will be guaranteed to find exactly what you need when you need it.


Hydraulic Hose | Industrial Hose and Fittings | Belts and Pulley's | Chain and Sprocket
Bearings and Seals | Maintenance Products | Distributor Site Map


Lynn, MA Website Design Development
F.B. Harris Corp. is a full line distributor of industrial hydraulic, hoses, fittings, belts, pulleys,
chains and sprockets throughout Massachusetts, New Hampshire, Connecticut,
Rhode Island, Vermont, Maine, NY, New York, New England and all of the USA