Hydraulic Hose
Industrial Hose and Fittings
Belts and Pulleys
Chain and Sprocket
Bearings and Seals
Maintenance Products

F. B. Harris Corp.
190 Locust Street
Lynn, MA 01904
CALL: 800.800.8979
MA: 781.592.6270
Fax: 781.599.6160
[sales@fbharris.com]





Hydraulic Hose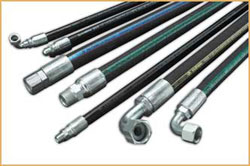 When you're searching for a company to rely upon for your hydraulic hose needs–whether to purchase hose, fittings, or adapters or to purchase a new custom-made hydraulic hose; we invite you to visit F. B. Harris.

For nearly a century, F.B. Harris has been servicing customers throughout New England. We have built a solid reputation based not only on our expertise and exceptional customer service–but also because customers can depend on us for carrying a wide selection of hydraulic hose and hydraulic hose fittings and adapters from leading manufacturers, such as Gates Corporation.

Our sales staff stands ready to assist you in selecting the proper hydraulic hose for a specific application, and offer hydraulic hose assemblies while you wait. We can also supply you with all the equipment and inventory you would need to make those assemblies at your own location.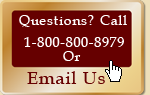 Further, by applying the industry standard, "STAMPED", we will help you determine: size, temperature, application, materials, pressure, ends, and delivery that comply with your company's requirements—so you will have peace of mind knowing you made the right hose selection.


Products we offer in our hydraulic hose department include:
High pressure hose assemblies in both rubber/wire and stainless steel/Teflon construction.
Large selection of hose fittings so every hydraulic hose connection can be made safely and securely the first time.
Hydraulic hose fittings in both inch and metric systems—to include quick disconnects from Holmbury, Ltd.
Range of hydraulic hoses from Gates which can be used in a variety of applications to include but not limited to bulk loading of acids, paints, or other materials.

A short list of hydraulic hose that we carry from Gates includes, but is not limited to:
Spiral wire hose (100R12, 100R13, 100R15) designed for extremely high-pressure and high-impulse applications and other severe operating conditions
High pressures hose (100R1, 100R2, 100R16, 100R17) for basic industrial and construction hydraulic applications
DOT Approved and Fleet Application hydraulic hose that meets performance requirements
EnviroFluid™ hydraulic hose-for resisting bio-degradable fluids
High temperature hoses (G2XH, M5KH, M3KH)-for use on construction equipment, agricultural equipment, and many other types of machinery.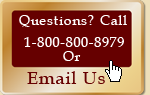 Our knowledgeable staff is committed to our customers' satisfaction. So whether you need assistance on selecting the appropriate hydraulic hose to needing to repair a hose fitting, we encourage you to visit us so we can provide you with the superior service you deserve.
Hydraulic Hose | Industrial Hose and Fittings | Belts and Pulley's | Chain and Sprocket
Bearings and Seals | Maintenance Products | Distributor Site Map


Lynn, MA Website Design Development
F.B. Harris Corp. is a full line distributor of industrial hydraulic, hoses, fittings, belts, pulleys,
chains and sprockets throughout Massachusetts, New Hampshire, Connecticut,
Rhode Island, Vermont, Maine, NY, New York, New England and all of the USA