Hydraulic Hose
Industrial Hose and Fittings
Belts and Pulleys
Chain and Sprocket
Bearings and Seals
Maintenance Products

F. B. Harris Corp.
190 Locust Street
Lynn, MA 01904
CALL: 800.800.8979
MA: 781.592.6270
Fax: 781.599.6160
[sales@fbharris.com]





About F.B. Harris Corp.
F.B. Harris Corp. has been serving the industrial market in Massachusetts, and New England, for nearly 100 years. It originated as a millwright house serving the then thriving shoe and tanning industries in the North Shore area.

We have evolved as the industrial market has - from shoe manufacturing to hi-tech - from flat belt drives, Babbitt bearings and steam and water driven machinery to super efficient synchronous drives, hi speed ball bearings and pneumatic and hydraulic power systems.
We now focus on:
Hydraulic Hose and Fittings - assemblies made while you wait - including a broad array of metric ends.


FAQ'S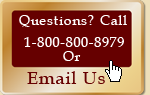 Q. What are your normal hours of operation?
A. Monday thru Friday, 8AM to 5:00 PM

Q. Where are you located?
A. We are located in Lynn, M. Maps and directions are available on our web site.

Q. Do you have a minimum order?
A. We ask for only a $10.00 minimum order.

Q. Who are your customers?
A. Contractors, Manufacturers, Cities and Towns, School,
Food,
Manufacturing, Aerospace, Construction Industries.

Q. What are your payment terms?
A. 1% at ten days, net 30

Q. How do I apply for an open account?
A. Simple reference and credit forms supplied.

Q. How will you ship my order?
A. Primarily UPS.

Q. Do you have walk-in service?
A. Most definitely. Our courteous staff is available throughout the day.

Q. Credit Cards.
A.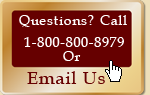 We accept Master Card, Visa, American Express, and Discover.

Q. What is your turn around time?
A. We generally ship within 24 to 48 hours.

Hydraulic and Industrial Hose assemblies while you wait. Machine shop facilities and Hydraulic press for repair or alteration of parts. Prompt delivery and reliable technical service combine to eliminate expensive downtime.


Hydraulic Hose | Industrial Hose and Fittings | Belts and Pulley's | Chain and Sprocket
Bearings and Seals | Maintenance Products | Distributor Site Map


Lynn, MA Website Design Development
F.B. Harris Corp. is a full line distributor of industrial hydraulic, hoses, fittings, belts, pulleys,
chains and sprockets throughout Massachusetts, New Hampshire, Connecticut,
Rhode Island, Vermont, Maine, NY, New York, New England and all of the USA